My 1st Liebster Award | The Nominees
Happy weekend everyone! So... I have been nominated for Liebster Award for my first time! It is a big deal for me since I'm relatively new here, I feel like I am nominated for the Oscar for new bloggers. This is one of the best thing in the blogsphere, people genuinely support each other, bloggers to fellow bloggers, readers to bloggers, how come people in the internet are so nice while people in the real world are so mean and so rude?. Kay from Shoes and Glitter is the one who nominated me for this award. You guys definitely have to check out her blogs it's about lifestyle and beauty and her blog is so pretty to look at, just like Kay herself. I am so flattered to be recognized by you! Thank you so much for nominating me.
Apparently there's rules for this award and they are...
1. Thank the person who nominated you, and comment on their blog
2. Include a link to their blog
3. Nominate 10 bloggers that you think deserve the award, and notify them
4. Answer the 10 questions you are given, and give 10 more for the bloggers you nominate to answer
5. Make a copy of the rules in your post
Here are my answer's to Kay questions:
1. Why did you decide to start your blog?
I was on my final year of college, I know I should be focused on my thesis/final assessment but I kept finding ways to procrastinate. I read blogs and watched make up tutorials everyday, then I started buying make up every month, until it piles up. I used to love blogging back in high school, I had tumblr, I had blog but I only posted random stuffs, so I thought why not blog again? but this time's about beauty.
2. What is the main thing you love about blogging?
I love finding out about new products, which products worth to try or not, telling the products I love to my readers always excites me, supporting bloggers, and get to know other bloggers even though it's just through comments.
3. Is there anything you dislike about blogging?
No, I love everything about blogging, and I never put a pressure on that because I do it for myself :)
4. What is the worst beauty product you've ever used?
I think it's Maybelline Color Show Lipstick in True Toffee. The shade is a bit pale on me and everytime I tried to build it up it always came out either patchy or uneven. The shimmers and the scent bothered me too. So I gave it away to my cousin because it looks good on her.
5. What is your favourite perfume?
Britney Spears Fantasy. It's the perfect mix of fruity, sweets, and floral scents. But somehow my mom says it smells like chocolate. Aaaand now I feel like singing Britney Spear's Perfume song.
6. What is the one beauty product you couldn't live without?
Nivea Lip Butter. Without the soft and moisturized lips there's no way my lipsticks will look good on me.
7. Tea or coffee? What are your favourites?
Tea. Milk tea and Teh Tarik will always be my favourites! Coffee just never get along with my stomach, especially in the morning.
8. Do you have a quote, or an idea that you live by? If so, what is it?
I know it's a quote from a fictional animated kung fu master old turtle, but he says the right thing.
9. What would be your dream job?
Business woman. Have my own boutique, or restaurant, or bakery.
10. If you won the lottery, what would be your very first purchase?
A house. Because it's getting more and more expensive these days. If I can invest one right now, it will save me millions than having to buy one in the future.
And here are my questions:
1. Which bloggers/vloggers whom inspires you most as a blogger?
2. What will you do to cheer you up whenever you start to feel down?
3. What is your favorite thing to do on the weekends?
4. Is everything you're doing right now, whether it's uni/college or job, has anything to do with your dreams and passions?
5. If you're given the chance to spend the whole month to visit 4 countries, which countries would you choose, and why?
6. If you could only live with one food for your entire life, what would it be?
7. When did you start to learn how to do make up?
8. What was the first make up items you ever purchased?
9. Can you name me one thing that you're really good at?
10. Have you ever dreamed of being famous and what it's like to live like a star?
Now, the nominees for My Liebster Awards are...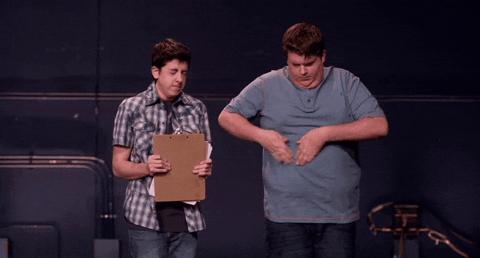 1. Ieyra - Baby Soulz
2. Ashley - Ashley Sue Make Up
3. Reina - Make Up, Fashion & Royalty
4. Sal - UmmBaby
5. Karan - Student Beauty Hack
6. Syeda - Boho Rush Inc.
7. Maj - Makeup in Manila
8. Trang - Trang's Corner
9. May - The Mayden
10. Alyssa - Style Eccentric Fashion
I love their blogs, and they're worth checking out because they have awesome posts whether it's about make up, fashion, or lifestyle, their posts always caught my attention everytime I scroll down the bar of Bloglovin'!
I hope you guys enjoyed this post, and I hope you have a great weekend too! Thank you so much for reading, I really appreciate it! See ya in my next post! :D